CTI and PegaCALL Specialized Expertise for Mission Critical Contact Centers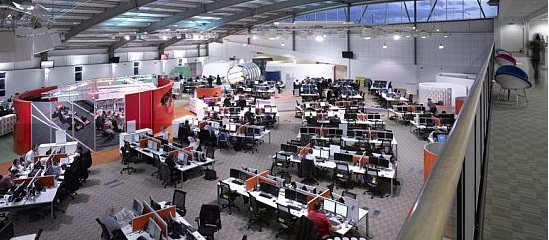 Abrion Systems is a new kind of resource for organizations running Pegasystems platforms. Our consulting practice leverages extensive Pegasystems expertise and specialized knowledge in challenging areas such as CTI and PegaCALL. CTI projects are notoriously complex, requiring expertise and coordination across several areas including PBX, IVR, dialer, server applications, PCs, and business users. Projects can run into difficulty if you don't have a specialist on your team with extensive experience. Our team includes the original designer of PegaCALL, the author of most of the original code, and many years of experience consulting on dozens of successful implementations.

We not only have the technical knowledge, but we also know what it takes to make a CTI Project successful. We can partner with you to work cross organizationally across the business and technical teams, and work proactivity to ensure a successful project. We bring more than 20 years of experience working with Pegasystems technology and more than 15 years of CTI specific experience. If you would like that kind of experience on your team, please take a moment to read our consulting page.

Drawing on a strong product development background, we have also created new technology solutions designed specifically to fill the unique needs of Pegasystems clients. We have solutions designed for both ongoing PegaWorks projects and Migration to PRPC / Coexistence initiatives.

If you are running PegaWORKs and are contemplating a Migration to PRPC, you should evaluate our automated workflow documentation tools. One of the biggest risks of a migration project is the loss of valuable workflow functionality and the intellectual property that has been built into your workflows over the years. Our software tools will mitigate those risks by generating comprehensive and current workflow documentation at less than 1/10th of the cost of manual documentation efforts. Our intuitive graphical documentation will allow you to capture and design for all of your functional needs at the beginning of the project.

If you are continuing to evolve and enhance your PegaWorks workflows, our new, advanced configuration tools for Workflow Architects will make working in the Pegasystem far easier, more efficient, and more effective than ever before. These tools are designed to have an impact on all project phases and substantially reduce the timeframe and cost of your next Pegasystems project. These tools can be used whether your Pegasystems implementation is running on Unix or IBM Mainframe.

To find out more, tour our "Products" section.